Keep it Classy San Diego - Agenda
After a rampage at the Bread & Butter Tradeshow in Barcelona, the Bright Tradeshow in Frankfurt Germany, and a swarm of other shows across Europe, we presented a themed installation at the Agenda Tradeshow in San Diego last weekend. The idea was to unveil the inspirations behind past releases and communicate the substance and conceptual focus within each style.


It took us 11 hours to get there. It should only be a 7-8 hour trip but the Grapevine, an hour or two before LA was closed due to snow. We tried to barge through but some unwilling CalTrans dudes weren't having it. The detour was ridiculous. We had to go through the Mojave desert and kept getting the worst directions. We ended up taking a picture of these directions and did ghetto GPS with the digi camera.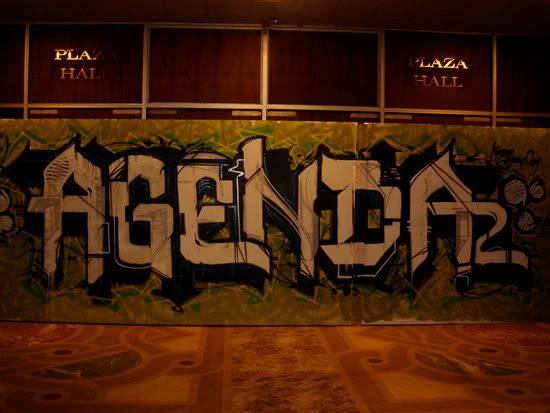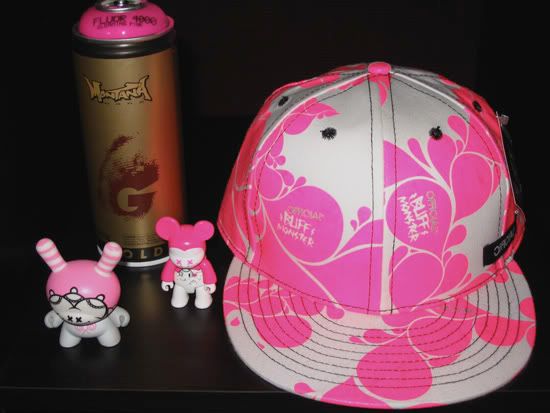 Set against a sophisticated living room atmosphere, the hats were displayed in a black bookshelf with each space filled with a style and it's conceptual origin. For example the Buff Monster style was shown for the first time and was complemented with a can of Montana paint and Buff Monster vinyl toys.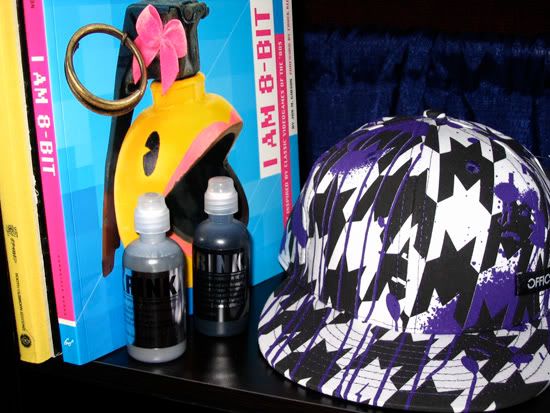 Futura Book X Krink Pens X 80's Video Game Inspired Art = Houndstooth Wars


Invading Ape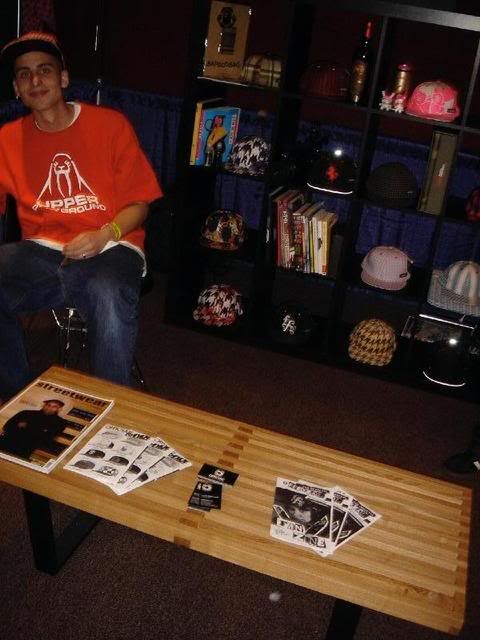 We walked to the car at the end of day one and someone drew this massive dick on my back windshield. It was so funny, dude took some time, it was a little too detailed. We added an eyeball and kept it up for a keepsake. We would walk to the car from the hotel or something and people would be taking pictures or we get the cool-guy honks. It became a collaboration. Every time I went to the car someone had added something. One dude just wrote "Penis", someone wrote "I Love Official!". Ridickulous.
---