Official is pleased to announce the release of it's Ballistic/3M fitteds set
for a street date of November 9th, 2007. Striving to constantly set
precedence and apply atypical materials to our fitted silhouette we feel
Official has really broken new ground with this drop by utilizing 9oz
Ballistic Nylon for the crown and visor and 3M Reflective Fabric (8905) as a
detail feature for the sandwich bill and top button. Symbolically these
fitteds make your head bulletproof.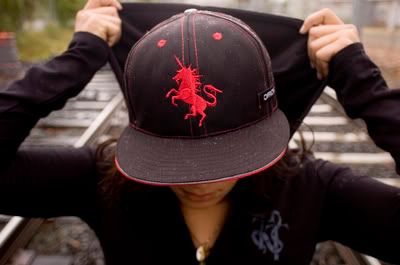 Neu Trojan:
The Neu Trojan features the UNI-AKorn logo. The horn is the nozzle of an
AK-47 with the horse's mane and tail composed of automatic weapon
silhouettes as well.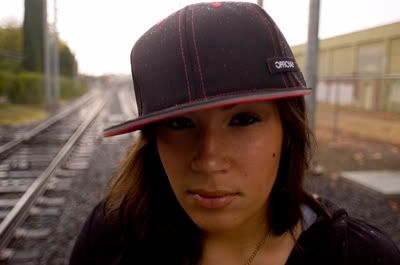 Go Ballistic:
Go ballistic is the minimal approach to ballistic fitted headwear. The plain
black fitted is a classic and by adding 3M, contrast red stitch and
ballistic nylon we feel we've created a "neu classic."


The exclusive retail partner for this hat is Fatlace (www.fatlace.com) in
San Francisco, CA. Fatlace is the sole brick and mortar outlet for this
limited release. Online the hats will be available here only at our online store


Ballistic Nylon:
Ballistic nylon is a thick, tough, synthetic nylon fabric used for a variety
of applications. Ballistic nylon was originally developed by the DuPont
corporation as a material for flak jackets to be worn by World War II
airmen. The term ballistic nylon takes its name from the fact that it was
intended to protect its wearers from flying debris and shrapnel caused by
bullet or artillery shell impacts.


Brick and mortar: Fatlace 1630 Post Street San Francisco, CA
415.409.3281
Online: HERE ONLY

---